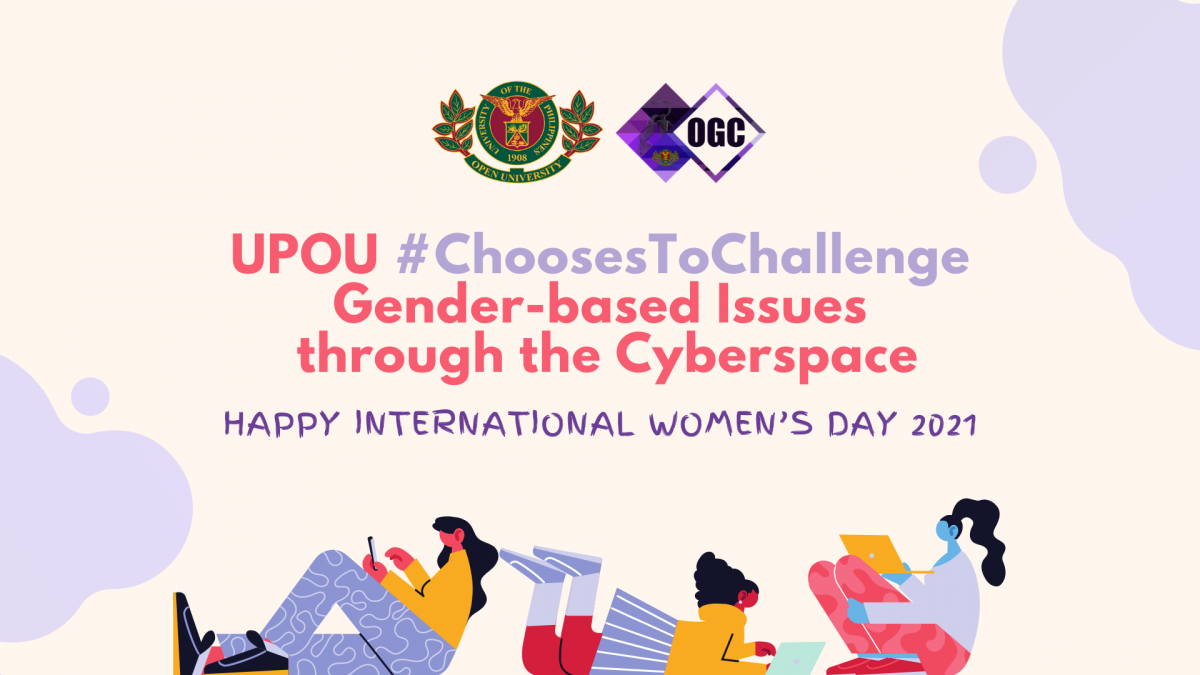 The University of the Philippines Open University (UPOU), led by the Office of Gender Concerns (OGC), joins the #ChooseToChallenge campaign as part of its celebration of the International Women's Day on 8 March 2021.
We would like to invite you to join us in the #ChooseToChallenge campaign. Let us choose to challenge and commit to ending gender-based violence, gender bias, gender inequality, and other gender issues.
Share this post, wear something purple for #PurpleMondays, and take a selfie of you doing the #ChooseToChallenge pose (right hand raised). Create a statement that you will personally commit to for International Women's Day.